This campaign aims to destigmatize opioid addiction. After all, everyone's addicted to something. What if people treated you the way they treat opioid addicts?
This campaign was created for the One Show Young Ones Competition.
We fully produced, shot, and edited both Web Films.
Using #AddictionChallenge, individuals will announce an addiction they are giving up for one week, and ask for people to sponsor them by donating to their GoFundMe page. 
The money raised will be donated to Shatterproof—an organization that supports recovering opioid addicts.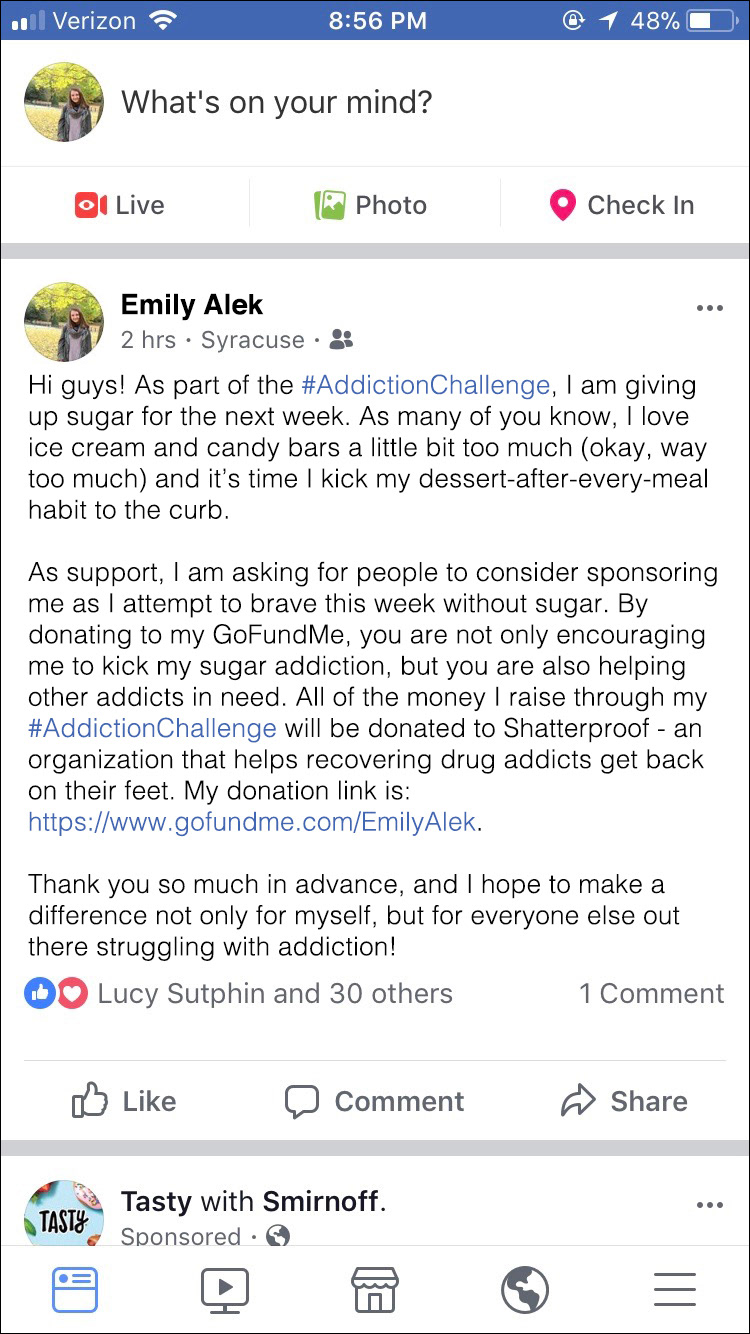 We will even get celebrities in on the challenge, thereby raising even more money.